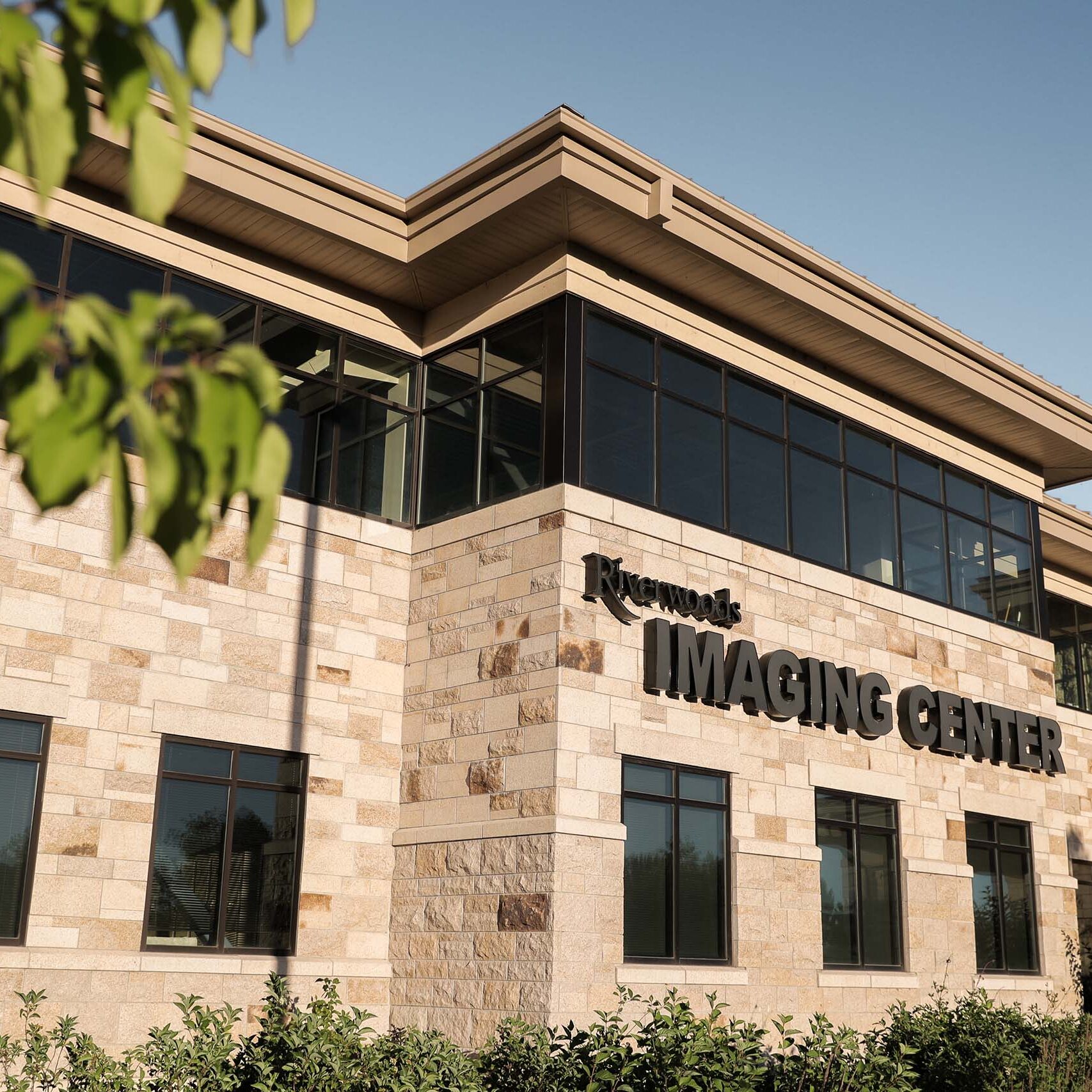 5k Walk + Run to Support Breast Cancer Awareness
Join us for Blue Rock Medical's second 5k Walk/Run for Breast Cancer Awareness! Virtual Participants are welcome. Sign up online and submit your times in a personal message to @bluerockimaging When: October 14, 2023 Use code: fiveghosts to register for only $5! Sign up here! Walk + Run to support those in our community who have had breast cancer, and remind others to get screened this October. Our goal is to raise funds to donate to Know Your Lemons Foundation…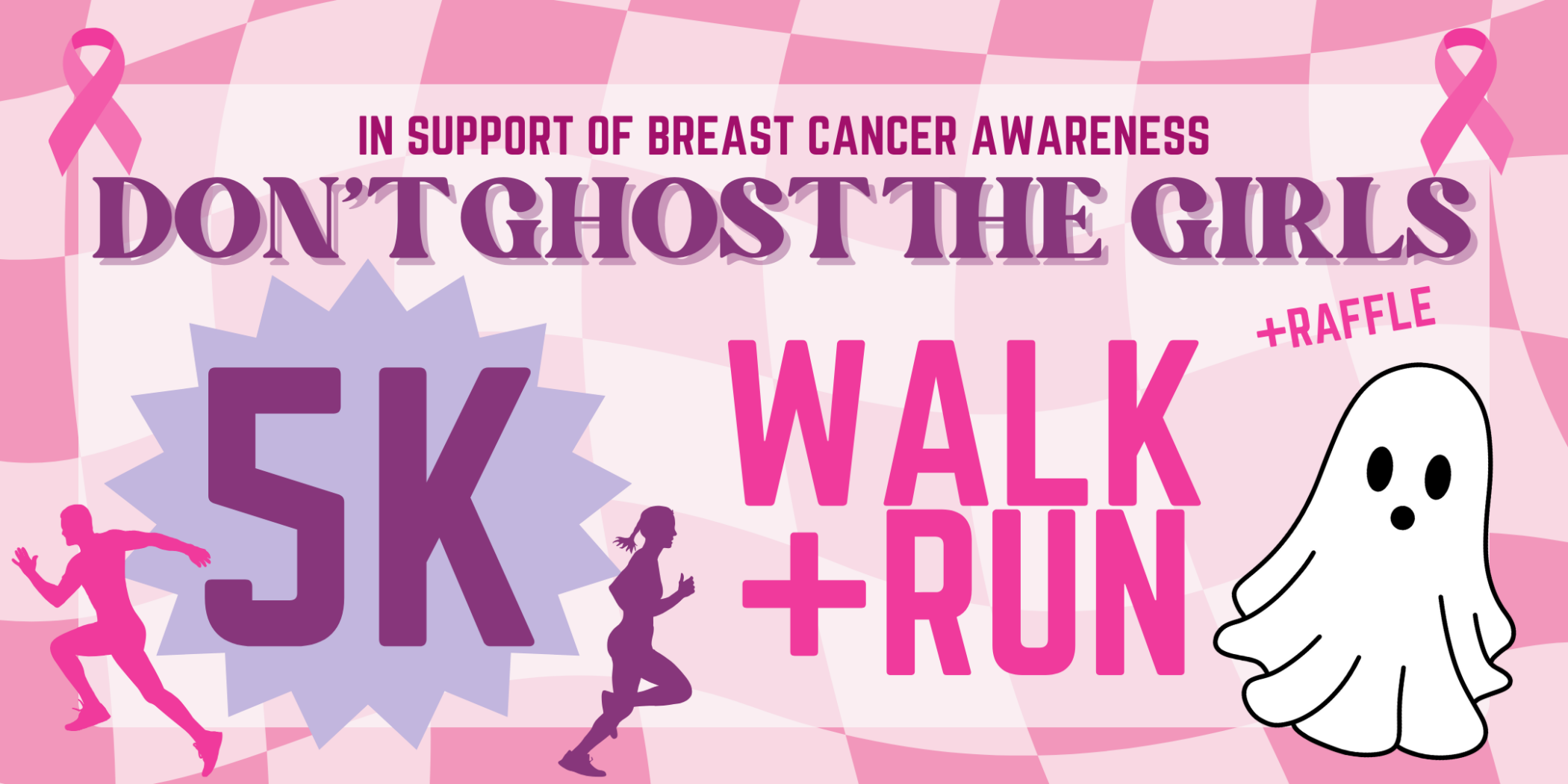 Join us for Blue Rock Medical's second 5k Walk/Run for Breast Cancer Awareness! Virtual Participants are welcome. Sign up online and submit your times in a personal message to @bluerockimaging
When: October 14, 2023
Use code: fiveghosts to register for only $5!
Walk + Run to support those in our community who have had breast cancer, and remind others to get screened this October. Our goal is to raise funds to donate to Know Your Lemons Foundation to continue to spread education and Weslee Fights Retinoblastoma. Both are worthy causes we want to rally behind this year. Blue Rock Imaging will be contributing free 3D mammograms the entire month of October.
Please note that the event is a 5k Walk/Run along paved and trail surfaces. The event will not be officially timed, but a friendly way to get outside and support those diagnosed and survivors of breast cancer. There will be a general timer started and times called out at the finish line. There will be a raffle for participants to win prizes and snacks following the race.
Don't Ghost the Girls. Get checked. Check yourself. Be Breast Aware.
The theme is pink and ghosts! Let's make a difference for Breast Cancer Awareness in 2023.
Course Map:
The race will start and finish at BlueRock Medical. 3152 N University Ave, Provo, Utah.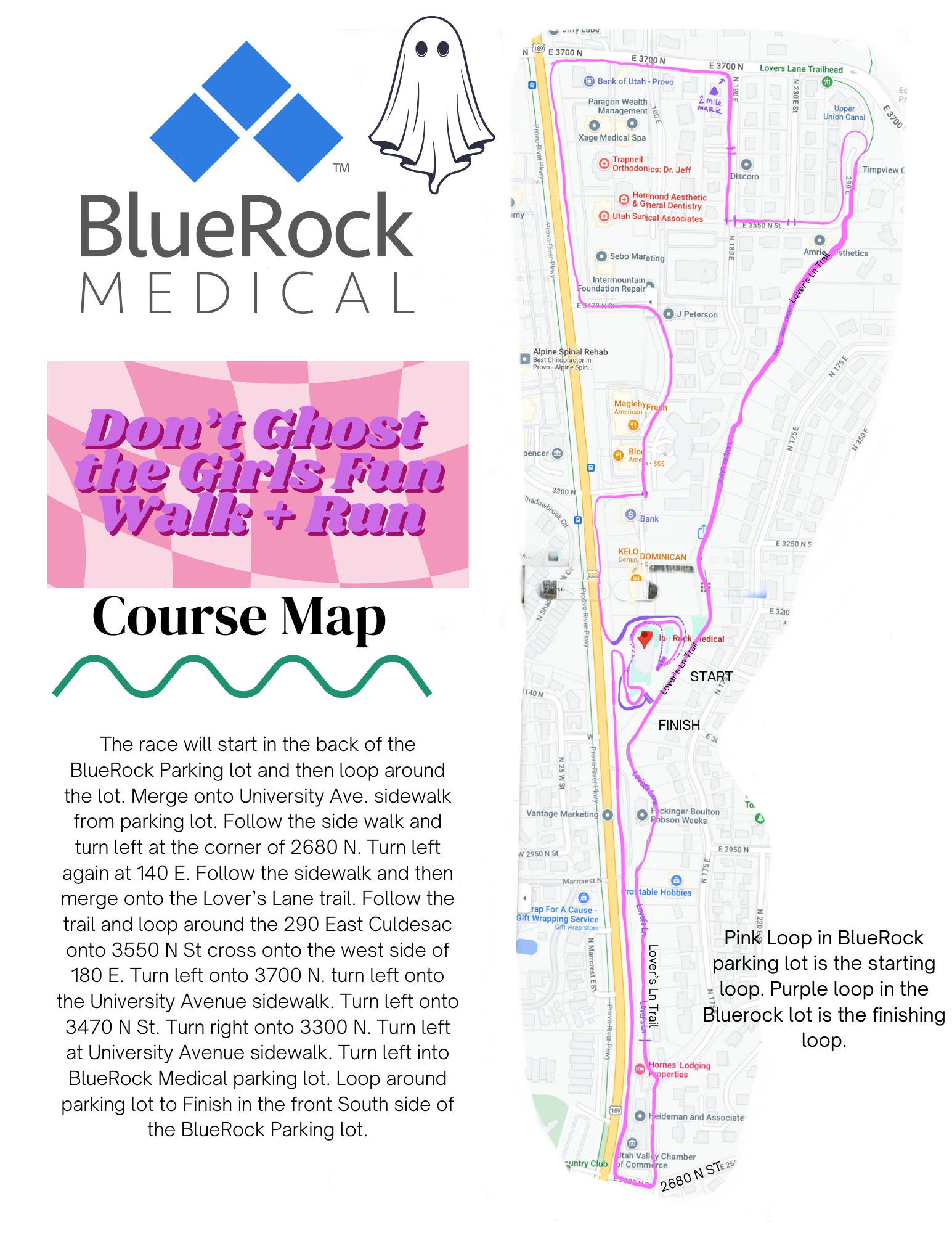 Visit Blue Rock Medical today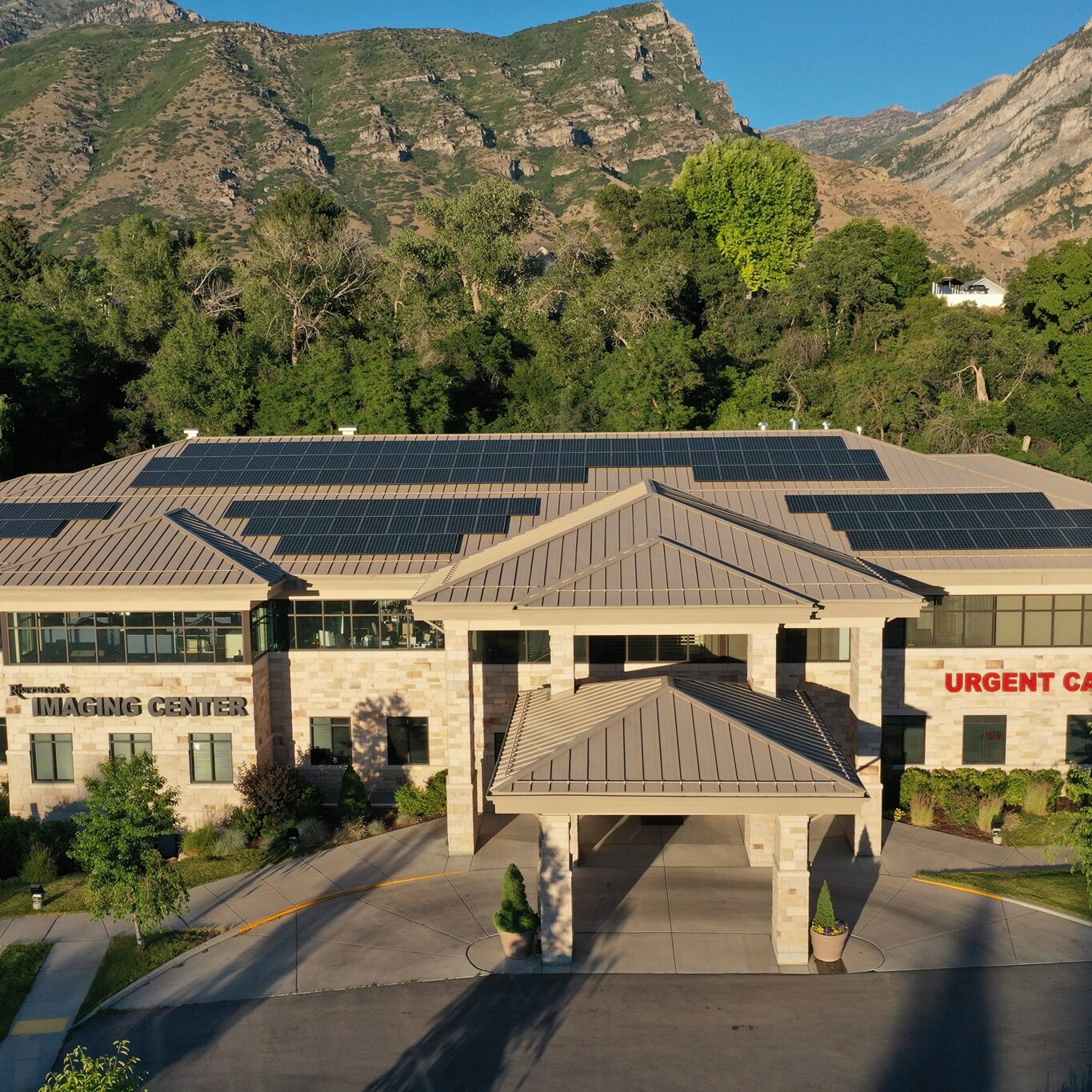 Visit Blue Rock Medical today
3152 N University Ave, Provo, UT 84604